A SAUCERFUL OF FLOYD
PAYING TRIBUTE THE MUSIC OF PINK FLOYD
A Saucerful of Floyd is a Pink Floyd Tribute with a difference. Most tributes to Pink Floyd offer the full production performances seen back in the 80s and 90s with the 8 or 9 piece band and big screen.
Saucerful of Floyd portrays the music of Pink Floyd in a more traditional, authentic light with 4 musicians representing the 4 members of the original band along with a more intimate but powerful light and laser show along with all the desired sound effects and amazing music taking the audience on a journey from where it all began at the Piper of the Gates of Dawn through to where it ended at The Division Bell.
ALEX BODY
BASS & VOCALS
ALEX DUNBAR
DRUMS
JOE GUYNAN
GUITAR & VOCALS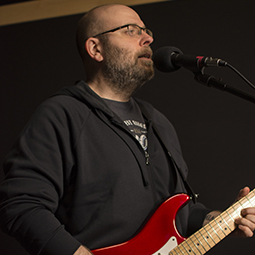 TIM HAIGH
KEYS, ORGAN, LIGHTS
SHOW DATES
Remember to book your tickets!
QUEEN VICTORIA OUNDLE
SAT 04 Sep 2021
19:30 £10 per ticket
THE CUT HALESWORTH
SAT 20 Nov 2021
19:30 £12.50 per ticket
THE SEAGULL LOWESTOFT
Sat 22 Jan 2022
19:30 £10 per ticket
THE CUT HALESWORTH
SAT 14 May 2022
19:30 £12 per ticket
THE HEADGATE COLCHESTER
Sat 4 Jun 2022
19:30 £14 per ticket.
REEPHAM FESTIVAL
Sat 6 Aug 2022
On stage at 3pm
CHARITY EVENT
Sat 28 Aug 2022
PRIVATE
THE GARAGE NORWICH
Sat 24 Sept 2022
Time TBD £12 per ticket.
TRIMLEY SOCIAL CLUB
Sat 22 Oct 2022
19:30 £10.25 per ticket
BILLERICAY THEATRE ESSEX
Sat 29 Oct 2022
19:30 £24 per ticket (Cabaret Seating)
THE CARNEGIE THETFORD
Sat 19 Nov 2022
19:30 £12 per ticket
THE SEAGULL LOWESTOFT
Sat 21 Jan 2023
19:30 £11 per ticket
ST PETERS WATERFRONT IPSWICH
Sat 18 Mar 2023
19:30 £10 per ticket
BLAKENEY HARBOUR ROOMS
Sat 24 Jun 2023
Details to follow